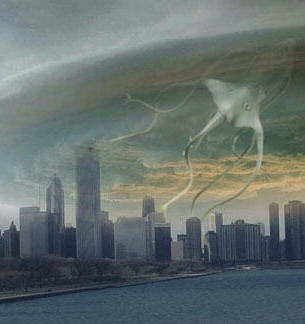 This is the type of stuff I will be interested in forever and ever.
Love it!
So exciting in the speculation and possibilities...whew!
This can be a month long diversion and distractor if I am not careful. ;)
Link: The Cryptid Zoo: Atmospheric Beasts.
Also, check out Sir Arthur Conan Doyle's tale The Horror of the Heights. It has a great retro-futuristic, early sci-fi, victorian era feel to it.
And, Wikipedia's entry on Atmospheric Beasts, Wikipedia: Atmospheric Beasts, has good information and several links.
Happy cryptozoological exploring.